CATCH UP AND MEET NEW PEOPLE OVER A CUPPA
GET OUT AND ABOUT WITH GROUP DAY TRIPS
FUN ACTIVITIES FOR ALL AGES
LOCAL THEATRE & CABRET SHOWS
IMPORTANT INFORMATION  
DSC Closed From 30 March To 5 April
DSC activity resumes normal activities if no further restriction, but as mentioned there is a need to observe the social distancing, hand hygiene etc. If unwell please do not attend the centre. Lastly, thank you once again for cooperating with us and abiding by the rules to keep the centre safe and running. Latest timetable attached for review. 
FOR THE COVID PROTOCOLS IN PLACE – CLICK HERE
PROTOCOLS FOR WEARING MASK – CLICK HERE
PLEASE GO TO THE NEWSLETTER SECTION ON WEBSITE FOR ALL UP TO DATE INFORMATION OR CALL 38211089
DONALD SIMPSON COMMUNITY CENTRE LTD
Welcome to the website of the Donald Simpson Community Centre Ltd where we hope to provide you with information to encourage you to make use of this important facility developed and run for the benefit primarily, but not exclusively, of our elders and for members of the community looking towards retirement who may wish to become members and to access our activity and information programs. The centre welcomes all ages, to participate in various activities we run each day. The centre was  established in 1987, through the help of funds raised by the local community, council and state government.
We exist to enable participation in a wide range of activities and to provide informative and educational sessions to enable thoughtful preparation for, and experience of, a healthy and enjoyable quality of life. We offer more than 40 different type of activities during the week, and special events such as cabarets, theatrical performances, etc. The centre has a strong membership base of over 2000 financial members, from all area of Redlands, and also from Brisbane, Logan, and Gold Coast regions. 
If you are a first time visitor, please enjoy the information on our website, or even feel free to drop in to the centre for a tour, to see why this centre is truly unique and special. 
DONALD SIMPSON CENTRE ACTIVITIES INCLUDE: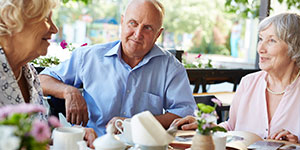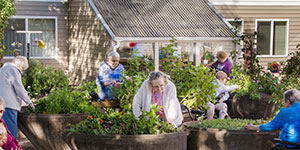 Other Facilities at the Center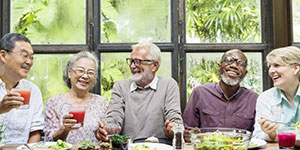 Apart from our regular activities we are home for various other local organisations like:
Cleveland Senior Citizens
Genealogical Society
and also some U3A activities
Membership is now open for new members and for renewals. The Donald Simpson Community Centre is situated at 
172 Bloomfield Street, Cleveland. 
Please come in, for a tour of the centre and see which activity you fall in love with. While you are at the Centre enjoy our delicacies or espresso coffee at our cafe
BENEFITS PROVIDED INCLUDE
Donald Simpson Community Centre is equipped with Hearing Loops

All members and Patrons can access free Wifi at Donald Simpson Centre